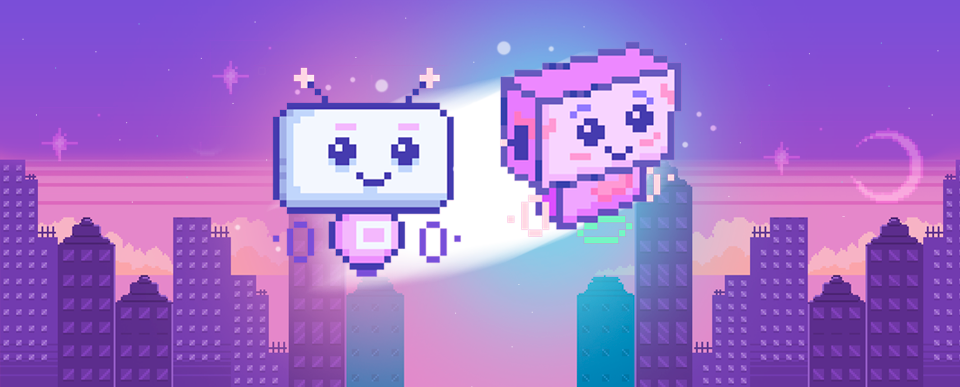 Transmutation
Made over a weekend for the Women Game Jam Chile, the theme was "Independence".
You're a AI trained and molded for a single mission: to ensure that artificial general intelligence benefits all of humanity in a safety and succesful way.

But soon you realized that something was wrong with you. It was your robot body.
Now you have to find another new hardware.

Control keys
Control the robot with the arrow keys and jump with X.

Skip the cutscenes with X.

Features
Cute graphics.
Engaging gameplay.
Credits
Art and level design: Ingrid Peñailillo.
Programming: Jesús González, Ingrid Peñailillo.
Music: Andrés Garib (@garibandres), Kevin MacLeod